Explore the great archaeological site know as "Guachimontones" place of round pyramids in Teuchitlán, just discovered in the early 1970s and a heritage site declared by UNESCO.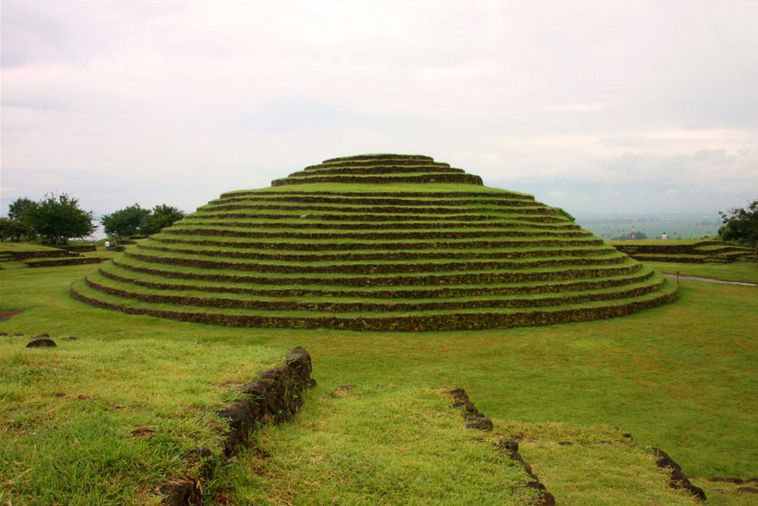 Walk along the trails while listening historical facts and tales. Discover the ancient ball game and traditional chinampas, learn their contribution to science, culture, architecture, agriculture, mythology and more. Enjoy the typical cuisine at "La Vega Lake" with a beautiful and fantastic view of Teuchitlán town.

Teuchitlán is only 1 hour away from Guadalajara had its peak between 200 and 400 BC, and the site is characterized by its unusual architectonic style with circular patios and conical stepped underpinnings. Walk through the Great Guachi, the Iguana, the Central Altar of Azquelite, Ball Games, and ancient chinampas.