TV online Guadalajara Mexico Televisión Live News TV
List of Televisión Networks Stations in Guadalajara Jalisco
GDL Tu Estacion Televisa Guadalajara, Regional TV
network by Televisa Channel 4 News Sports, Entertainment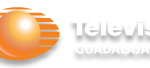 C 7 Jalisco Official State Televisión Network
Daytime programming consists of original news, cartoons, series and movies. Most of Azteca 7's primetime programming consists of Spanish translated American programs and movies.
Azteca 7 or El 7 is a Mexican network owned by TV Azteca, with affiliate stations all over Mexico all of which are owned and operated by TV Azteca. Azteca 7 uses Mexico, Distrito Federal's XHIMT as its flagship station and its channel as part of its name. Azteca 7's programming is available in HD and is available where affiliates are broadcasting in digital
television.[1][2] Azteca 7 programming is available in Mexico through SKY
México.