Guachimontones Circular Pyramids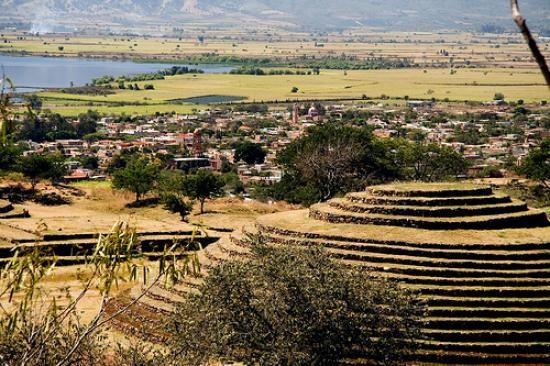 Guachimontones Pyramids For those who like to peer into the ancient past of Mexico, Jalisco has a special place: the vestiges of Teuchitlán – "God's place Tenoch" – are the most important prehistoric settlement in western Mexico and are nestled in an area of ​​unique charm: the Agave Landscape .
Teuchitlán flourished between the years 200 and 400 AD, was inhabited by 40,000 people and its full system of social organization and advanced astronomical knowledge are represented in Los Guachimontones: a series arranged in concentric circles pyramids made ​​of stone, adobe and lime. Their discovery, in 1970, restated Jalisco history and architecture in Mexico, as there was no knowledge that such an advanced civilization existed in this territory.
How to get to Guachimontones?
Two kilometers of taking the free road-Tequila Guadalajara, turn left towards Ameca. They are 14 miles to reach the first exit Tala, from that town turn right at the sign that says Ahualulco Etzatlán and Market, and 12 miles later find Teuchitlán.