Guadalajara Jalisco Mexico
Guadalajara, state capital of Jalisco, is one of those cities with a distinct identity, if cities could have a personality, Guadalajara could be the most traditional city in Mexico. If there is a state that has it all, and which reflects the purest Mexican essence, that's Jalisco.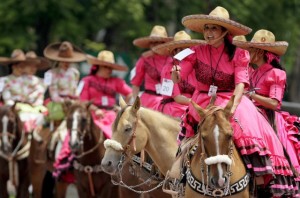 Earth dressed in blue mantles agave tequila scented musts and reflected in the waters of Chapala Jalisco is an incomparable destination, where traditions are tied with ropes and charro and persist though time goes.
The Pearl of the West, the beautiful capital that is embraced by municipalities twinned make a whole.
Zapopano Vanguardia and development; tonalteca home crafts, Tlaquepaque pure tradition, mystic Tlajomulco manners and so it builds up to be the heartbeat of the State, there Guadalajara looks ancient temples and neighborhoods, being the focus of a state dynamic constant development.
Jalisco is faith and beliefs rooted in its beautiful cities, is Huichol handicrafts and Vallarta beaches in beautiful women and majestic mountains, wonderful beaches and magical mountain villages, is the destination, Mexico in every sense of the word.
Lovely small, with strong traditions Jalisco and you will receive love.
He is eager to show her charms, that live in it a thousand emotions.